The wholesale parts department at Harold Zeigler of Grandville is looking to earn your business.  One of the ways we excel is by offering genuine Mopar parts. The Gra
nd Rapids auto dealers just do not match-up to the quality, selection
, a
n
d prices that w
e offer here at Harold Zeigler of Grandville.
Whether you are a body sho
p, an auto repair provider, a fleet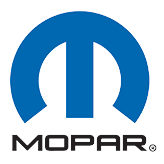 maint
enance
manager, or just someone looking to upgrade your personal vehicle, we have
the solution for you.  So stop wasting time at the car dealerships in Grand Rapids.
We have experienced and passionate sales professionals, a detailed and responsive delivery team, a huge inventory, and competitive pricing. Which of the Grand Rapids
Dodge, Chrysler, or Jeep dealerships can say that?

We will assist you in maximizing your profits through the Mopar parts program. We provide Grand Rapids with auto parts and of course Grandville as well as all the surrounding areas too. We want to be part of your Grand Rapids auto repair team.  Call us at 1 (800) 881-3097 to see how we can help you improve your business.
A little bit about Zeigler Chrysler of Grandville Parts Department: