Get to Work with the Ram ProMaster Lineup in Grandville, MI
Here at Ziegler Chrysler Dodge Jeep Ram, we make sure that those who need a vehicle for their business are able to find one that delivers standout quality and versatility. That's what the entire Ram ProMaster lineup is able to give you, as it helps your business on the go!
What Are My Ram ProMaster Options?
There are three different choices in the Ram ProMaster lineup, and each uniquely addresses your business needs based on size and power.
The first is the Ram ProMaster City, which is a compact cargo van that provides easy access via sliding and rear doors, and makes for efficient use around areas like Grand Rapids as you can get a number of supplies in and use it for a wide range of trades and services. For those who need bigger space and more options, the ProMaster 1500 is available as you can get a longer van option with standout versatility. Finally, there's the ProMaster 2500 which offers the highest grade of power and capability for cargo vans that need to do some true heavy lifting.
No matter which option you choose, you're going to find each one delivers ample power as the ProMaster City provides 178-horsepower on a four-cylinder engine, while the ProMaster 1500 and ProMaster 2500 use a V6 which offers best-in-class horsepower at 280. You'll also find warranty options on each van, plus a number of versatile features including full swivel front seats to have easy access to your supplies in back, along with setting the roof height, and onboard technology such as smartphone integration. You're also able to customize the ProMaster vans to meet your business needs specifically with racks and shelves to organize and always have supplies on the job.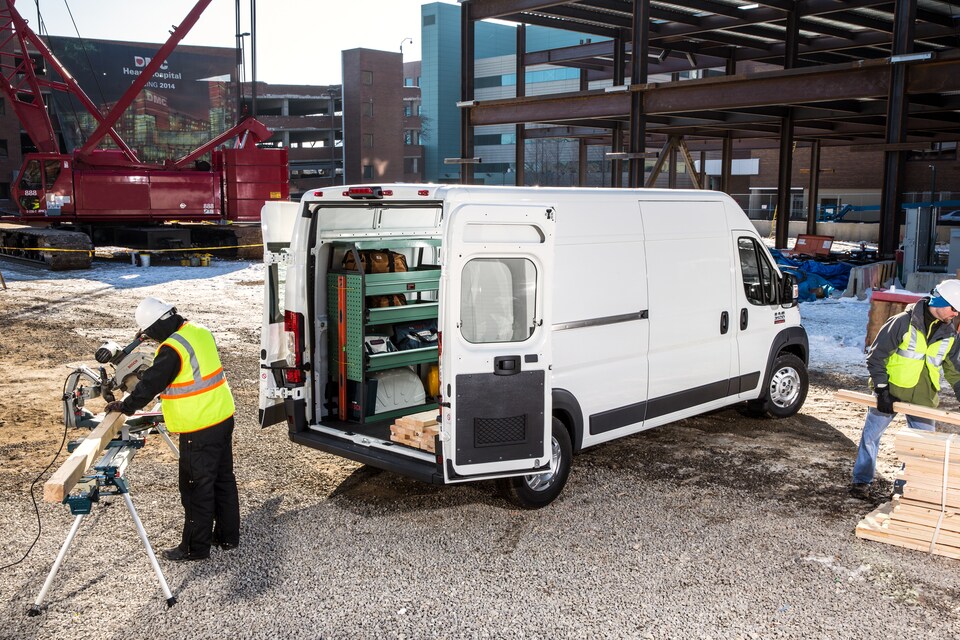 Who Can Use a Ram ProMaster Truck?
The ProMaster lineup makes plenty of sense for all types of industries and trades. This includes delivery and catering, courier services, florists, plumbing and HVAC, contracting and construction, electrician, and shuttle service or livery as you can outfit these options to be passenger vans that can seat up to 15 too. There's a good reason for any business to have a fleet of ProMaster vans and we're here to help you find the ideal fit.
Learn More About Ram ProMaster Vans Today
Our team would be happy to provide those in Wyoming, Kentwood and Holland, MI with the opportunity to learn more and discuss all the options here at Ziegler Chrysler Dodge Jeep Ram so contact us today to get started soon!