There's never been a better time than right now to invest in a new Jeep Wrangler. Why exactly is that? Because there's never been a better Wrangler than this year's new model.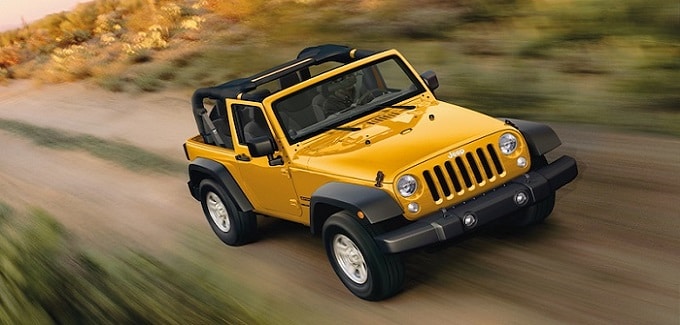 Bigger and wider than the models from previous years, the 2018 Jeep Wrangler offers a better standard of interior space than its predecessors. It puts it to good use, adding in new media features and high-quality materials that add up to a more comfortable SUV.
Which isn't, of course, to say that it's not as rugged as the Wrangler's that came before. While its design works hard to be friendlier to passengers, it maintains the rugged versatility that's long been the Wrangler's defining feature. With high ground clearance and a built-to-beaten-up chassis, you'll have no trouble tackling rough roads, bad weather, and the harshest terrains. There's a reason the Wrangler is an iconic off-roading vehicle.
Its improvements extend to what lies under the hood, as well. In addition to the Wrangler line's now classic 3.6-liter Pentastar V6, the 2018 Wrangler also offers a powerful 2.0-liter turbocharged inline-4. While this all-new engine option packs a tad less horsepower than the V6, it can produce more torque. That comes in handy when you're ditching the road or rolling through thick mud.
Does the 2018 Jeep Wrangler sound like the SUV for you? Find out for sure by scheduling a test drive at Grandville Chrysler Dodge Jeep Ram. Our location in Grandville, MI has friendly staff who would be happy to answer your questions and get you behind the wheel of a test model. We can also show you other options from our inventory of new Jeep models.